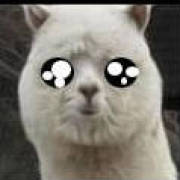 February
Sun
Mon
Tue
Wed
Thu
Fri
Sat
29
30
31
1
2
3
4
5
6
7
8
9
10
11
12
13
14
15
16
17
18
19
20
21
22
23
24
25
26
27
28
1
2
3
4
Feeling down
Wayne
posted @ Wed, 26 Jan 2011 05:16:27 +0000 in
Emotion
, 2648 readers
I want to do something, to finish my left two projects or just to do something fun, but I can not... It seems so tired, that I have no energy, no power to do any thinking, even I am not able to do any reading...
Tomorrow is Wednesday. Oh no, Wednesday is today now. I must complete two projects this week. A WebSite built in python with django, and a launcher of a mod of Rome TotalWar. Neither of them is easy to deal with. I am new to python, and new to C#. I want to try my best, but it seems I will fail, definitely... And I am upset.
Twitter, xiami, clanlong forum, linuxsir, and other Tech websites... I am still trying to avoid the real difficult part, by nonsensical net surfing. That is the way how I fail, just as usual. So many years and so many times, even I know that clearly, still I fail in that way.
I am still watching other's life, I am still waiting for death. My own story is still void and null...
WTF am I doing?!!!!