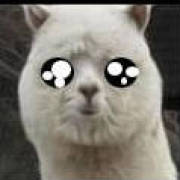 August
Sun
Mon
Tue
Wed
Thu
Fri
Sat
30
31
1
2
3
4
5
6
7
8
9
10
11
12
13
14
15
16
17
18
19
20
21
22
23
24
25
26
27
28
29
30
31
1
2
To do list of near future
Wayne
posted @ Tue, 15 Feb 2011 04:29:19 +0000 in
Emotion
, 2195 readers
1.Java:
1.1.Read Thinking in Java. I do not know it will take how much time, but it must be done.
1.2.After finished reading Thinking in Java, study Java Servlet.
1.3.Read the source code of Spring, ibatis and mina.
2.C:
2.1. Study C again, using K&R.
3.Oracle:
3.1.Compile the kernel of Gentoo and make the system to be usable.
3.2.Install Oracle in Gentoo. Install and uninstall it many times until get familiar with this.
3.3.Learn and test, with the book of Expert one on one.
3.4.Implement my achievements to producting environment.
4.Programming
4.1.Finish the launcher of RSII as soon as possible.
4.2. An system of automatically generating daily report and weekly report.
4.3. Read through the code of CallCenter, have a main idea of writing documents in detail.
4.4. The new system of SMS.
4.5. TDD and Design pattern.
4.6. Think more.
5. Physics
5.1. Restart the daily practice of press-up.