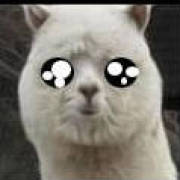 November
Sun
Mon
Tue
Wed
Thu
Fri
Sat
29
30
31
1
2
3
4
5
6
7
8
9
10
11
12
13
14
15
16
17
18
19
20
21
22
23
24
25
26
27
28
29
30
1
2
准备生产资料
Wayne
posted @ Wed, 08 Jun 2011 19:50:32 +0000 in
Life
, 2448 readers
Both awesome and freetalk are installed. Now I shall get into the configruation and craft my main desktop.
でも、how about the Oracle Database? I have only two computers with 4 disks in total. One is Windows 7, the other is Gentoo, and I will not reinstall either of them. But the Oracle in Gentoo has too much problems. Even I can not find an useful document. And the dataguard, RAC... need multiple instances, multiple servers. So the best solution I think is trying VMWare again. Last time I used it finished my network experiment, now it is time for the database. I need at least two servers, both have CentOS runs on. The CentOS has released a new version recently, and this must be the one I shall download.
No time for waiting any more, download it right now. I want to install it at the time I am awake.
========================
Damn it! Who told me CentOS 6 had released?!