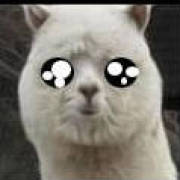 February
Sun
Mon
Tue
Wed
Thu
Fri
Sat
29
30
31
1
2
3
4
5
6
7
8
9
10
11
12
13
14
15
16
17
18
19
20
21
22
23
24
25
26
27
28
1
2
3
4
Wheelock's Latin Homework -1
Wayne
posted @ Wed, 20 Mar 2013 12:28:56 +0000 in
Latina
, 3218 readers
决定今天开始把课后作业给做掉。用的是Wheelock's Latin 7th edition的,比网上流传的6th要新一点点。全部都是翻译题。英文的You单复数同形不直观,单数改成thou吧,动词也略微改改。改错也无所谓了,毕竟不是研究古英语。
Capvt I:
SENTENTIEAE:
1. Labor me vocat.
>Work calls me.
2. Mone me, si erro--amabo te!
>Warn me if I am wrong - please!
3. Festina lente.
>Haste slowly.
4. Laudas me; culpant me.
>Thou praisest me; they blame me.
5. Saepe peccamus.
>We often sin.
6. Quid debemus cogitare?
>What shall we think?
7. Conservate me!
>Save me!
8. Rumor volat.
>Rumor flies.
9. Me non amat.
>She does not love me.
10. Nihil me terret.
>Nothing terrifies me.
11. Apollo me saepe servat.
>Apollo often guards me.
12. Salvete!--quid videtis? Nihil videmus.
>Greetings!--what do you see?We see nothing.
13. Saepe nihil cogitas.
>Thou often think'st nothing.
14. Bis das, si cito das.
>Thou givest twice if thou givest in time.
15. Si vales, valeo.
>I am well if thou art well.
16. What does he see?
>Quid videt?
17. They are giving nothing.
>Nihil dant.
18. You ought not to praise me.
>Debetis non laudare me.
19. If I err, he often warns me.
>Si erro, me monet.
20. If you love me, save me, please!
>Si amatis me, conservate me, amabo te!
The Poet Horace Contemplates an Invitation
Maecenas et Vergilius me hodie vocant. Quid cogitare debeo? Quid debeo repsondere? Si erro, me saepe monent et culpant; si non erro, me laudant. Quid hodie congitare debeo?
>Maecenas and Vergilius are calling me today. What shall I think? What shall I reply? If I err, they often advise me and criticize me; if I do not err, they praise me. What shall I consider about today?